LIFESTYLE
SECRET IS OUT ABOUT AUSTRALIA'S MOST LIVEABLE CITY

South Australia is leading the way when it comes to liveable metropolitan areas across Australia, with a national survey voting Adelaide City and the Adelaide Hills the best in the nation
It's been called one of the world's top regions by travel company Lonely Planet, and for years international visitors to South Australia have immersed themselves in the renewed energy of a city in transformation and regions brimming with unique experiences. Now the state is also garnering recognition from its neighbouring states and territories, with a national survey confirming that Adelaide's Central and Hills districts are the most liveable metropolitan areas in the country.
The Life in Australia 2020 Liveability Index, co-ordinated by global market research firm Ipsos, awarded Adelaide Central and Hills high ratings for factors such as safety, access to the environment and recreation. The districts are the only areas in the country to rate as above average across all 16 liveability measures, which also include high-quality health services, reliable and efficient public transport, good job prospects, affordable housing and a strong sense of community.
More than 14,010 interviews were carried out between July 6 and 31 last year for the survey, held annually since 2016. "It's really focused at helping to inform people and give a sense of how the places they live in are performing compared to the rest of Australia, and what the strengths and weaknesses are," Ipsos public affairs director Stuart Clark says. Data is also made available to councils to help them understand how their residents feel about liveability issues and to inform investment decisions.
Adelaide's western, southern and northern areas ranked 15th, 16th and 26th respectively out of the 42 metropolitan survey divisions, with Sydney's south-west coming in last place. "The survey doesn't go into a lot of diagnostic understanding in terms of why people are enjoying their life more in specific areas," Clark says. "But I guess what we might like to speculate is that Adelaide and the Hills have a lot of outdoor space and greenery; 2020 was the year of COVID and lockdowns, so it might have been a case of people getting out and enjoying that space Adelaide perhaps has more than other cities in Australia.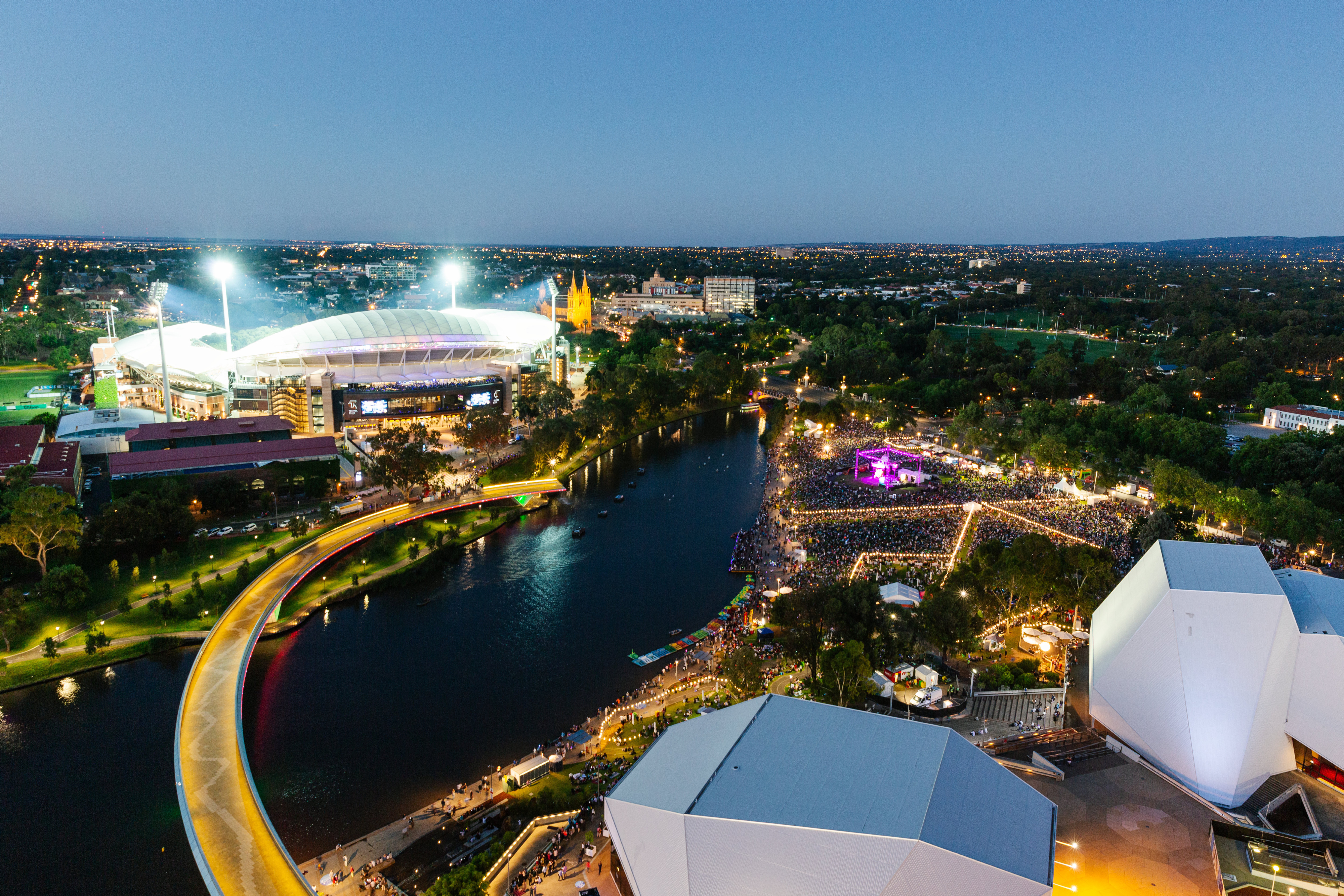 "But when you look at what people find most important in their local areas, feeling safe is really important, having affordable, decent housing is really important, quality healthcare and reliable transport to get to work and get around the city are other top things. And access to the natural environment comes in at number five, which is really consistent with what we've seen in other years."
Adelaide City Council Lord Mayor Sandy Verschoor isn't surprised to see Adelaide recognised nationally with such a high rating. "Adelaide is an incredible city filled with art, culture, music and festivals, as well as unique experiences, restaurants and small bars," she says. "We are a clean and green city, surrounded by beautiful parklands, easily accessible by car or public transport."
Adelaide's burgeoning reputation for providing jobs of the future – courtesy of its creative industries and bio-medical precincts, as well as Lot Fourteen's high-growth industry sectors such as space, cyber and defence – is another plus.
"In 2019, the City of Adelaide launched Australia's first capital city place brand – Adelaide. Designed for Life – to differentiate and position Adelaide in a fiercely competitive global marketplace," Verschoor says. "It has helped build the identity and shaped the reputation of how others view Adelaide as well as attracted investment people and ideas to our city."
Also unsurprised by the survey results is Verschoor's counterpart at Adelaide Hills Council, Mayor Jan-Claire Wisdom, who cherishes the diverse range of facilities on offer in the area, including schools, sporting grounds, galleries and museums, all surrounded by parks and reserves.
Just 20 minutes from the CBD, the Hills and Central Adelaide complement each other perfectly, making the shared honour an appropriate accolade. "Adelaide city is the beating heart of the metropolitan area and the Adelaide Hills are its lungs, providing fresh air, space to breathe and a landscape of natural beauty," she says.
Being the only metropolitan location in Australia to record above average results across all 16 liveability measures, Adelaide Central and the Hills are catching the attention of many Australians looking for a better standard of living and quality of life – including Sydney-based Clark. "In terms of having good quality services, transport, education – all the basics that people look for in a place to live – Adelaide seems to be doing pretty well," he says.