Employment
NEW PATHWAYS TO EMPLOYMENT
With new businesses and start-ups moving into Lot Fourteen come new opportunities for employment, including work experience, mentoring and internships. Inovor Technologies, which offers specialist development services and satellite mission solutions, is just one company firmly investing in skills for the future.
Working across three of the South Australian Government's priority growth sectors – space, defence and advanced technology – Inovor offers turnkey small satellite solutions, with everything fully designed and constructed here in SA.
"Usually people buy a whole lot of parts off the shelf and plug them together and make a satellite, but we do it an entirely different way, and there are a number of advantages to that," Inovor CEO Dr Matt Tetlow says.
"We design and build our own subsystems and it's the most modular system in the world – we can basically build different classes of spacecraft that range in size from a loaf of bread to a slab of beer, all with the same technology. We've decided the best way is to do it all yourself, to own it and understand how the systems work. If you develop it here in Australia you own the IP, you have complete control over the system and, most importantly, you use a local supply chain."


That supply chain bolsters collaboration with other businesses based at Lot Fourteen, including Myriota, Neumann Space and SITAEL Australia. "We don't stand on each other's toes: we very much complement each other which makes it a great ecosystem and helps all of our businesses," Dr Tetlow says.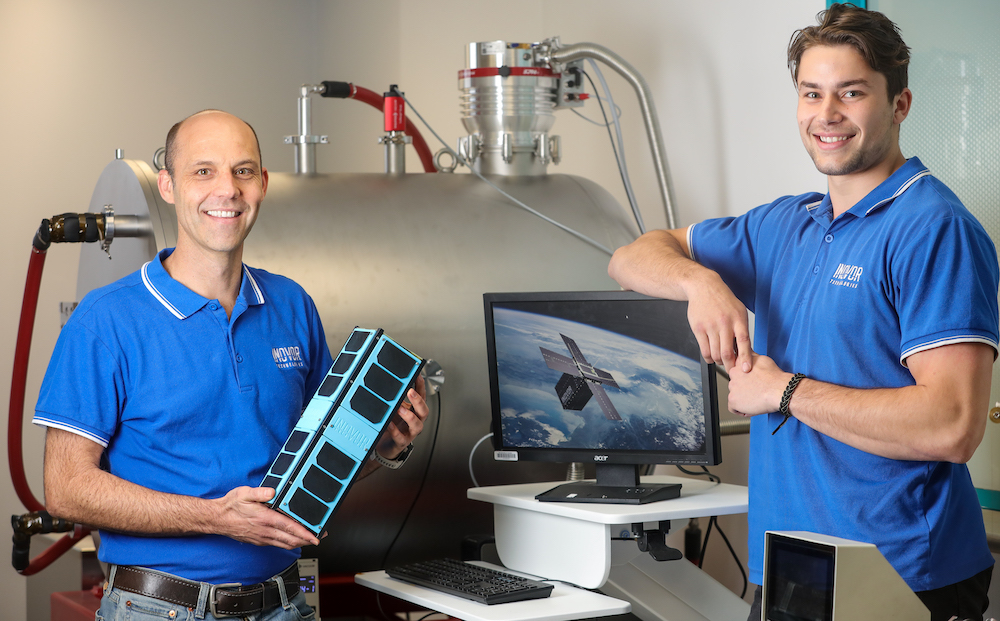 As well as building relationships with local businesses, Inovor maintains close links with South Australian schools and universities to foster the next generation of talent. "Giving students opportunities is one of the main reasons we're here," Dr Tetlow says.
"We love being in SA and we want to grow that, and the only way you do that is by having an excellent team. Through the South Australian Space Industry Centre, we run a work experience program for schools, we run internship programs, and we have three second and third-year engineering students doing casual jobs. We're fortunate we are in a very attractive sector so we have a lot of very smart people apply and we get the pick of the bunch. Kids in particular are very excited about space so there was a large number of applicants for the internship program."


Former Adelaide University student Dan Schoell was one of four lucky applicants selected to do an internship with Inovor in late 2019; three months later, he was offered full-time employment and now works as a graduate mechanical and systems spacecraft engineer, spending his days designing and building satellites.
"The space sector is something I have always wanted to be a part of so the ability for me to get that within South Australia, so close to where I live and so soon after graduating, was a dream come true," the 22-year-old says. "I do a bit of mechanical engineering as well as systems engineering and some project management roles, so I get a bit of spread within the company, which is a really great learning experience."