Born in Belfast, Prof McMillen and her family left behind the escalating Troubles in Northern Ireland in the 1960s to set up home in the UK; and it was in the steelmaking town of Scunthorpe, in northern England, that her passion for learning blossomed. "I went from an all-girls' school in Belfast to a large co-ed comprehensive school in Scunthorpe," Prof McMillen recalls. "People would say it's an unlikely place and an unlikely school but it actually made me pay attention for the first time. In Belfast, I drifted: I'd be daydreaming at the back of class. Because this was a different system, I had to pay a bit more attention.
"I can't say I enjoyed science but I knew this was a pathway I was taking (to medicine). Being a girl, being from a Northern Irish family, I was going to have to be the doctor – that was a given because that's what everyone at that time did. But I loved history and the arts so it was a wonderful time to just do everything."
While Scunthorpe lit the spark for learning, the fire came when Prof McMillen was accepted into Oxford University to study physiology. "That made a difference because that's where science wasn't so much the rote learning of stuff: it was about the ideas and how people explored and tested them and what those ideas meant – that's what really began to capture me," she says.
After gaining her BA (Honours) degree, Prof McMillen remained at Oxford University to complete her PhD, focusing on the area of perinatology (how babies develop before birth). From there, her clinical and medical training took her to Cambridge University and the Royal Hospital for Sick Children in Edinburgh, Scotland – which is where she received the phone call that changed her life.
"I got a call from my PhD supervisor in Oxford, an Australian, asking me to come to Monash University for a year. I was advised not to go but I said, 'Yes, I will'. I've kind of spent most of my career doing things people say, 'Don't do that'," she says with a laugh. "The move allowed me to move into a clinical space in which I felt comfortable and Australia was really strong in this field of perinatology."
That was in 1983; 37 years later, Prof McMillen still calls Australia home. "I came for a year and I haven't gone back," she says. "I knew immediately I fitted."
And Prof McMillen's love affair with Australia has been reciprocated in kind: during her time Down Under she has worked across the country at Monash University, the University of Adelaide, the University of South Australia and the University of Newcastle, turning her hand to the roles of medical researcher, lead researcher and vice-chancellor. Then, in October 2018, Prof McMillen stepped out of the university environment to take up an exciting new career challenge: chief scientist for South Australia, tasked with providing high-level independent advice to the State Government on matters relating to science, technology and innovation.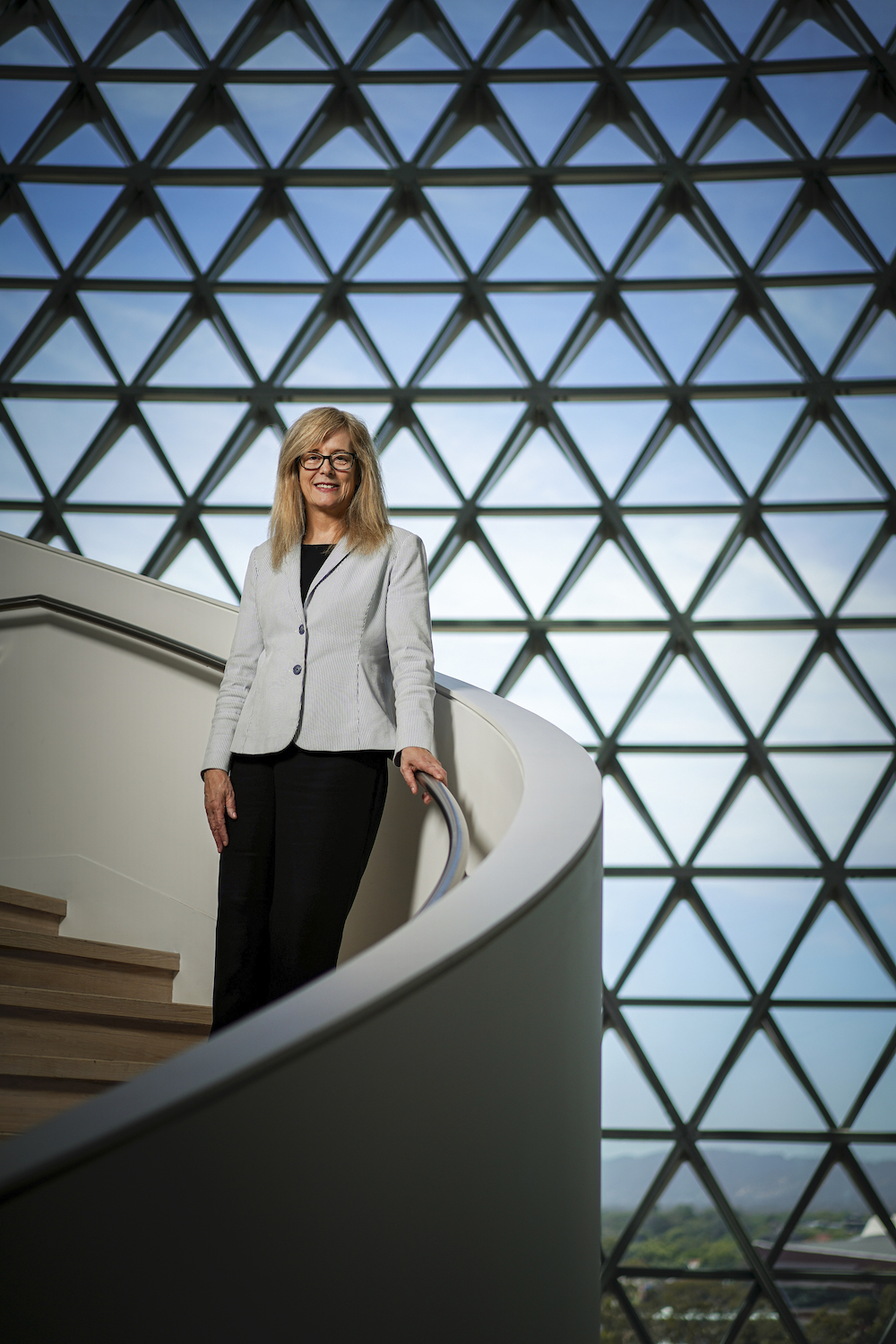 While the education and business sectors may seem worlds apart, for Prof McMillen the connection is simple: "All scientists are entrepreneurs but not all entrepreneurs are scientists," she says. "Every day you get up in science, for your ideas to survive in a global field, to be tested and have value, you are working in the unknown, taking a risk, investing enormous amounts of energy, time and people and resources on an idea. That idea is to shape something of value: that's what entrepreneurs do."
And it's South Australia's willingness to take a risk and invest in innovation that attracted Prof McMillen to the role. "I'm here because I think we genuinely are ready for change," she says. "We are absolutely at the right point; we've made some key investments in physical assets and infrastructure, we haven't lost our DNA and we're catching the eye of young wealth creators."
Prof McMillen's plan for South Australia's success focuses on a strategy to EXCITE: "We need Excellence and Collaboration, Innovation to be Translated and an Enabled future workforce," she says. "My role is to work with stakeholders to shape and test a State of Science strategy in a region and state that is moving through an economic transition: the traditional manufacturing base has clearly changed, agriculture has been challenged. This will require us to create new-to-the-world products and services that will add value to industry because it will drive innovation – for us, that's the future."
And it's a future that in part is already being realised in South Australia. "The innovation ecosystem is something I'm really focused on because we have Tonsley, the Osborne precinct, Lot Fourteen, Adelaide Biomedical City, AgTech at Waite – these are innovation neighbourhoods," she says. "They have great research capabilities, they often have industry partners co-located so it's, how do we maximise the innovation, its translation and development of the new that will catch the eye of the consumer or the market? And how do we maximise that value for South Australia through our talent?
"Adelaide has all the capability for being a magnet city that's sticky for talent. I'm not sure if Adelaide fully knows it: people go, 'Oh, we're a bit small' but we're actually really big on world terms. We get a bit bemused by mega cities like Melbourne and Sydney but, as a city of 1.3 million, on a world scale we're up there. We have an incredible DNA of social justice and equity, the work we've done on renewable energy is remarkable, the fact we can understand origin, source and provenance of our food, our wine, our energy. These are remarkable features. We have a creative vibrancy and are a magnet for talent. Adelaide is the creative city, with all the festivals credentials. And we're big on STEAM (science, technology, engineering, arts and mathematics), bringing like-thinkers together – and it's not scientists with scientists or artists with artists: it's actually a mix. There's the pull of the future and the holding of the present and the past. We're poised – we need about two or three years but you can see it's going to come, I'm sure of it and I trust my experience in that regard. For me, this is quintessentially Adelaide's decade of moving in to the next phase."
Being chief scientist will also – she hopes – encourage Prof McMillen to explore a new phase in her own life: taking time out for herself. "I've been caught up with work 24-7 for 35 years so I think part of this transitioning is to find some of 'Who am I?'," she says. "My passion is probably being able to sit and think, just in a different space. That is where my journey is at the moment – to draw breath and reflect a bit more."
But even when she does draw breath, Prof McMillen's idea of relaxation differs from most. "The things I want to do seem to be remarkably similar to the things I spend my life doing," she says. "At the moment I'm really interested in learning more about the universe and astrophysics. I wondered if I could be an astrophysicist and then it occurred to me you have to be quite good at maths. So the issue is, can I enjoy something in space rather than do the intense piece?"
Learning Mandarin is another challenge to be conquered ... eventually. "My husband Barry wanted to learn how to fly a plane and I wanted to learn Mandarin about 10 years ago. He now has his pilot's licence and I can't speak a word of Mandarin," she says with a rueful grin. "We went to Beijing and I did try, only the taxi drivers laughed at me and the people we were travelling with laughed. But I was not put off."
Higher ambitions aside, Prof McMillen does admit to having a soft spot for a less mentally taxing means of relaxing. "I am the world's reality queen," she says. "People honestly think I'm joking. When I left my role at the University of Adelaide to come to UniSA, my colleagues threw a Survivor party for me – and in turn voted me off the island! It was done so well – that was cool."