future prooing and knowledge sharing
FOREIGN LEGION
South Australia is drawing on on 100 years of submarine design and build expertise to usher in a new era of Australian submarine sovereignty
Gerard Autret knows about ships and submarines. During his more than three decades working in French naval engineering, Autret has spearheaded the design and construction of a multitude of seafaring vessels, from surface warships to amphibious assault ships, helicopter carrier vessels to submarines.


Now Autret is sharing his wealth of knowledge and expertise with South Australia as warship director for Naval Group Australia, tasked with designing and building 12 state-of-the-art Attack class submarines for the Royal Australian Navy. The $50 billion Federal Government project will usher in a new era of Australian sovereignty as a submarine nation – and South Australia is at the helm.


Autret, 59, is just one of a number of French naval engineering experts who have migrated to Adelaide to work on the submarines project. His current task is to put together an engineering team that will be able to perform the detailed design of the submarines and support the build program in Adelaide over the next two decades. To this end, teams of Australian engineers are currently enrolled in three-year deployments at the Cherbourg naval base in France, where they are drawing on 100 years of French submarine knowledge and expertise to gain the necessary skills to build and maintain Australia's fleet of Attack class Submarines.
"The design of the submarine is very specific, very complex," Autret says. "I believe it is one of the most difficult products to design, so you need to understand the process. The technologies used are also quite specific, which is what the team in France is learning. The goal is for them to be able to understand the design process and its intent to be able then to finish the design and sustain the submarine in Australia."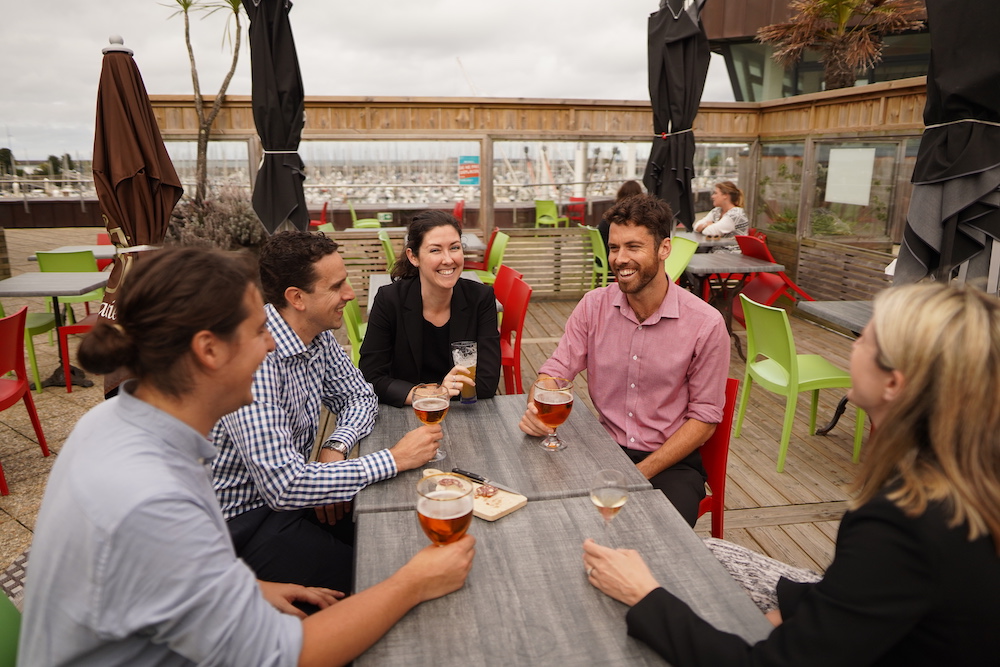 Naval Group CEO John Davis also sees this French connection as vital to building Australia's sovereign capability. "For us to build a sovereign capability, we need to have the engineers with the requisite knowledge and, most importantly, the experience," he says. "Graduates and professional engineers have a lot of the knowledge; sending them to France to work with French engineers provides them with the remainder of that knowledge and the experience so, when they come back to Australia, they can take up design authority roles to be able to operate these submarines and get to design, build and support future submarines for Australia. We're giving our engineers the opportunity to pick up that 100 years of experience and bring it straight back to Australia."
Naval Group's methods and tools engineer Georgia McLinden has spent the past six months in Cherbourg as part of that team. "I'm being trained to be the expert on the drawing software we will use to design and build the submarines," she says. "At the moment I'm working closely with the hull and structures team and the arrangements team to get a grasp of how the individuals and the company go about the design process for a submarine."
Originally from Western Australia, McLinden, 28, grew up watching a variety of vessels coming in to Fremantle Harbour. "It occurred to me it was such an interesting and different engineering challenge," she says. "You have to conquer the above and below-water forces."
The warm welcome McLinden and her colleagues have experienced in Cherbourg has helped the team to settle in. "My work team has been fantastic at integrating us," she says. "We are speaking quite a bit of French but also our colleagues are improving their English really quickly. Because it is a small town and people have stayed where their families are, you have a lot of people here with a wealth of knowledge which is really cool. And we're amazed by how much is going on, how beautiful it is. Restaurant staff are keen to chat with us and the shop staff are warm and welcoming. I've joined a ballet class where everyone is really friendly and happy to help me out. So I'm feeling very integrated and welcomed."
McLinden admits she will be "really sad to leave" when her time is up but knows she will be returning to an Australian naval industry full of opportunity. "One of the advantages of a project like this is there's probably areas I could move into that don't necessarily exist yet," she says. "I can imagine coming back and continuing the job I'm doing now, getting that set up and then starting to see what's next."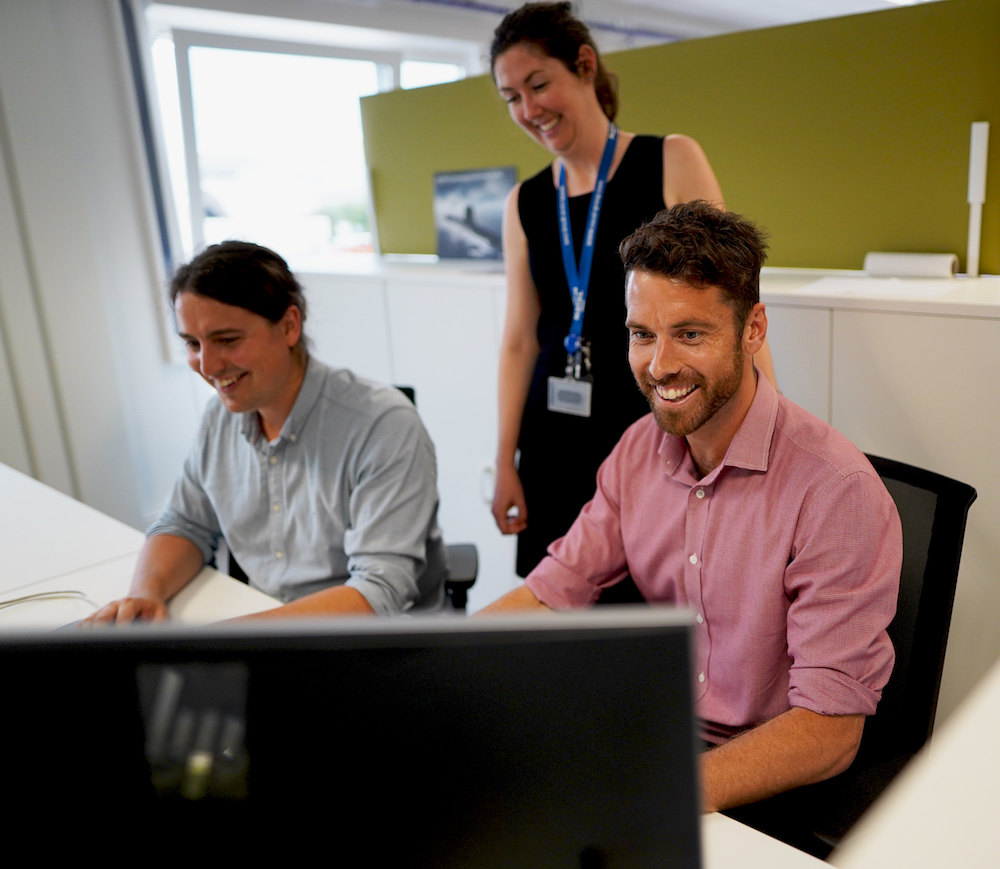 Like his counterpart in France, Autret has also settled well on foreign soil. His wife, Laurence, teaches French at Highgate Primary while his daughter is showing signs of following in her parents' footsteps and establishing herself in Adelaide after completing her university degree. "It feels like home," Autret says. "We have Australian friends; every Saturday, I ride my bicycle with a group of mainly Australian people. Adelaide is quite close to a European city: you can walk at night, it's big enough, you can find a lot of restaurants, bars, concerts. Australia was the dream – the once-in-a-lifetime chance – and our objective is to stay in Adelaide for as long as possible."
With the first Attack class submarine likely to enter into service in the early 2030s, the last due to be built in the late 2040s and the fleet expected to remain in service until the 2080s, signs are positive that Autret will get his wish. As the project develops over the coming years, so will employment opportunities within the industry continue to grow.
"The intention as the program continues to roll out is we'll take more and more of the contract scope from France and ultimately we'll be responsible for the management and conclusion of the build activity here in Australia," Naval Group CEO John Davis says. "At present we have 150 staff in our core team, with some additional contractor support. Core team principal skills are procurement, industry development, ICT and shipyard design and operations. We'll get up to about 200 by year end and will be at about 1700 by 2028. We'll then augment our core workforce with contractor support, which means probably about one third of our final workforce will be Australian contractors working in the shipyard with us – about 2600 people all in. It's a massive employment opportunity.
"At this point in time in South Australia we have the submarine, frigate and offshore patrol vessel programs: without doubt we are the principal driver for the future workforce in submarine and service combatant activity. It's fantastic."
Part of Naval Group's workforce both today and into the future is 27-year-old Elizabeth, who took up the role of Australian industry content specialist after time spent working as a managing consultant with Deloitte Australia in Canberra. "I ended up doing assets strategy operations working on the defence account," she says. "My dad was in the Navy so I've always had a connection to defence but getting to work in that environment confirmed it's something I love."
Deciding it was time to move from consulting to industry, Naval Group represented "an incredible opportunity" for Elizabeth to work within the Australian shipbuilding industry at one of its most exciting moments in history. "This is the most complex engineering project on the planet right now, and the chance to be a part of that is exciting," she says. "And it's going to go forever so getting in early is fantastic."