THE VIEW FROM OVER THERE
A rebooted space industry is making Australian science expats rethink their future trajectory,
helping reverse the nation's brain drain.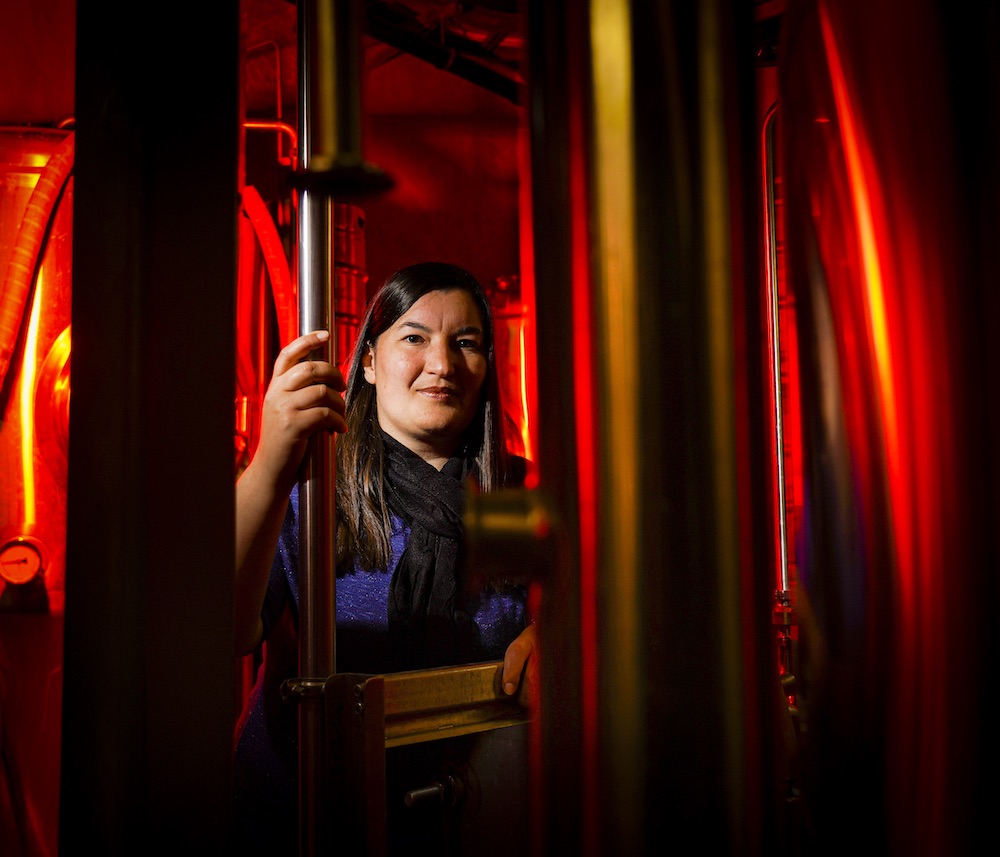 International Space Station (ISS) flight operations engineer Andrea Boyd no longer has to spell out where Adelaide is to her international space industry colleagues. Many of them attended the International Astronautical Congress in South Australia's capital in 2017, when it was announced the nation would have its first Australian Space Agency (ASA). "It's the biggest space conference in the world," Boyd, 35, says. "Now with the different space agencies and companies, I don't even have to explain Adelaide – it's, 'Yes, we love Adelaide' because everyone was there."
The mechatronic engineer, who is the only Australian ISS flight controller on Earth, came back to Australia from Germany to attend the Congress but, like many young locally trained scientists, her favoured work opportunities have always been overseas in more highly developed European or US-based space programs ... until now.
With the announcement in December 2018 of Adelaide as headquarters for the ASA and the subsequent boost to the development of Australia's space industry, expats like Boyd are beginning to look towards home for future employment.
Science fiction first inspired Boyd to look to the stars from her Adelaide home. "When Star Trek Voyager came out I was about 10 and I loved it ... because everyone was there doing their jobs and, even though it's fictional, you'd look at and I'd see the chief engineer making everything work. I learned the word 'engineering' and I thought, 'If I do engineering, I can do something with space'."
She studied mechatronic engineering at the University of Adelaide in between gap years overseas and robotics studies in South Korea, with a wanderlust triggered by her Italian ancestry: "(In) Year 10, I had an exchange year to Italy – Catania, Sicily. The original motivation was to be able to understand what my grandparents were saying at Sunday lunch. You find the world's really small and, in my exchange year, there were kids from 90-something countries. By the end, all of us spoke Italian and ... everybody could communicate. It was the greatest thing ever."
After stints teaching, working for engineering company LogiCamms and mining giant BHP at Olympic Dam, Boyd had the required experience to apply for space-related work overseas.
"I loved it at Roxby Downs – really difficult, really hands-on but really good. It teaches you a safety mindset, as well. It was one of the biggest things I took away," she says. "I might have stayed but I had the required years of experience, and years of being involved with space activities and conferences. By then it was, 'I have to give it a go', and applied for a very specific small amount of jobs overseas.
"I bought a one-way ticket and sat the final interviews in person and got my first preference, which was ISS flight control at the European Space Agency (ESA). It felt really good. I've been in flight control since. That was seven years ago, now."
From her console at the European Astronaut Centre in Germany, Boyd communicates with the inhabitants of the ISS, and those travelling to and from the giant microgravity and space environment research laboratory, 400km above the Earth. "I knew I wanted to work at the ISS," Boyd says. "It started being built in the 1990s when I was in school and I thought it was the most amazing international project – the closest thing to Star Trek I'd ever heard of in real life. It's unique ... countries working together and integrating, when does that ever happen?"
While the space industry is hotting up in Australia now, Boyd also had a hand in helping reboot the local scene from her European base. In 2015, she joined a team of local experts to work on boosting Australia's capabilities in space, delivering a speech in Federal Parliament in 2016 to convince politicians a national space agency was the best way forward.
She later also worked with fellow South Australians to bring the ASA headquarters to Adelaide: "We stabilised it at national level then I switched to team South Australia – working to secure the headquarters here. I am so proud of what we've achieved and really proud of the team we have running the space agency."
Once the agency became a reality, her thoughts turned to home, with visions of a rapidly growing "future-proof" industry now becoming a reality. "I think a lot of the expats there started thinking 'maybe I could actually move home', which was never a thought in any of our minds beforehand," Boyd says. "The only reason we left Australia was to work in the space industry."
It might take a few years but the siren song of her hometown grows stronger all the time.